Aloha Cotton Beach Dress
Cool and light Cotton our Aloha Tunic Dress is a relaxed fit, easy to wear in a choice of gorgeous bright prints!
With all the makings for your next travel staple… perfect for a tropical paradise or when at home for cool Summer comfort!!
A nice flattering A-line cut suiting many body shapes and sizes… That tunic dress that you can just throw on without too much thought or effort and will always look fresh and cool.
*The addition of slits in the sleeve create an open cool sleeve ..a solution for all of us that like to cover arms but still need to be cool.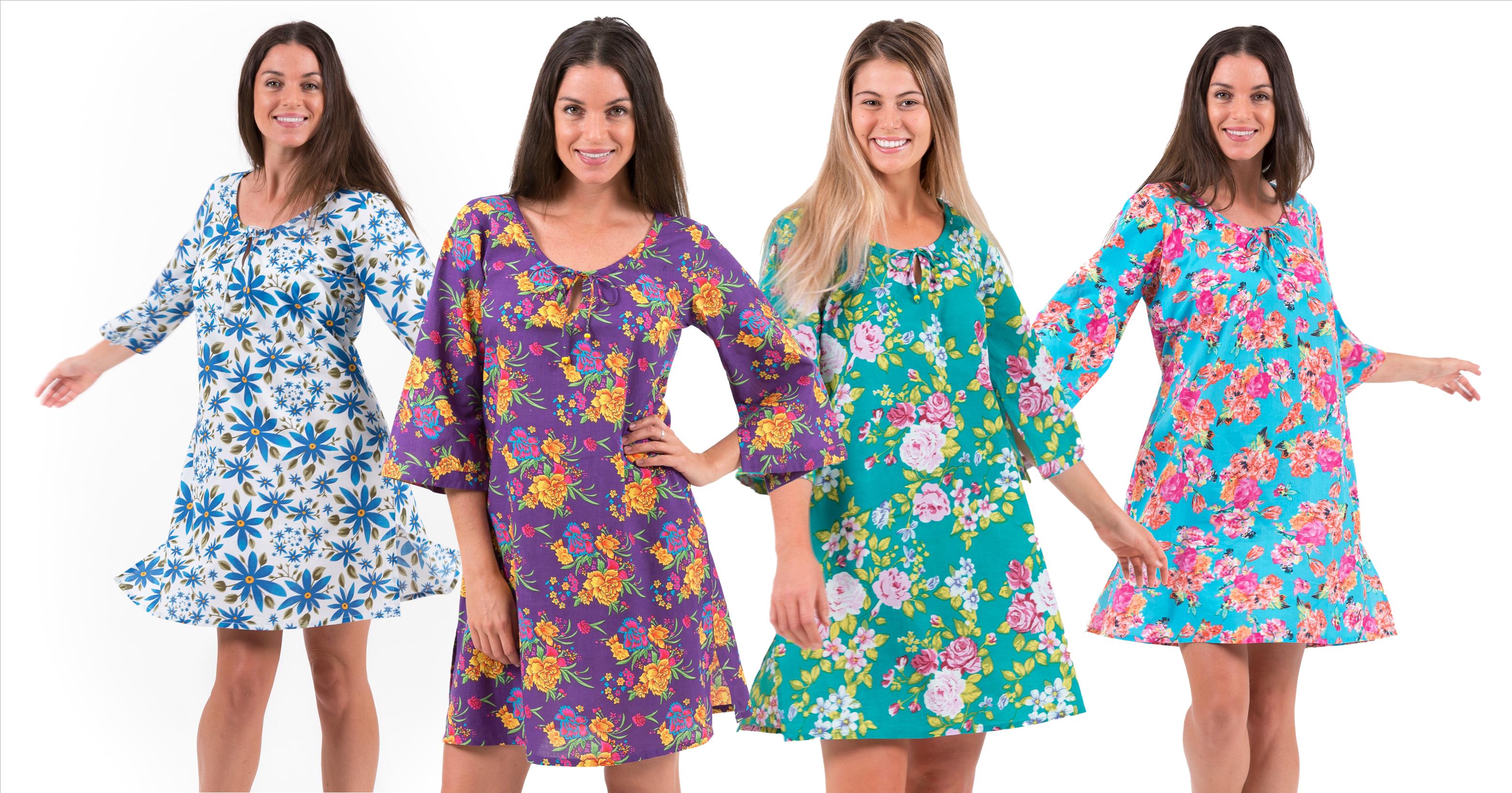 ---